Few days ago, I started a conversation on my online platforms and had some very thoughtful and intelligent contributions from my followers, I asked when is best to go into the lifetime journey called marriage, I must say we all see life from different perspectives and angles. The tweet had over 90,000 impressions on Twitter and over 200,000 people saw it across my social media pages.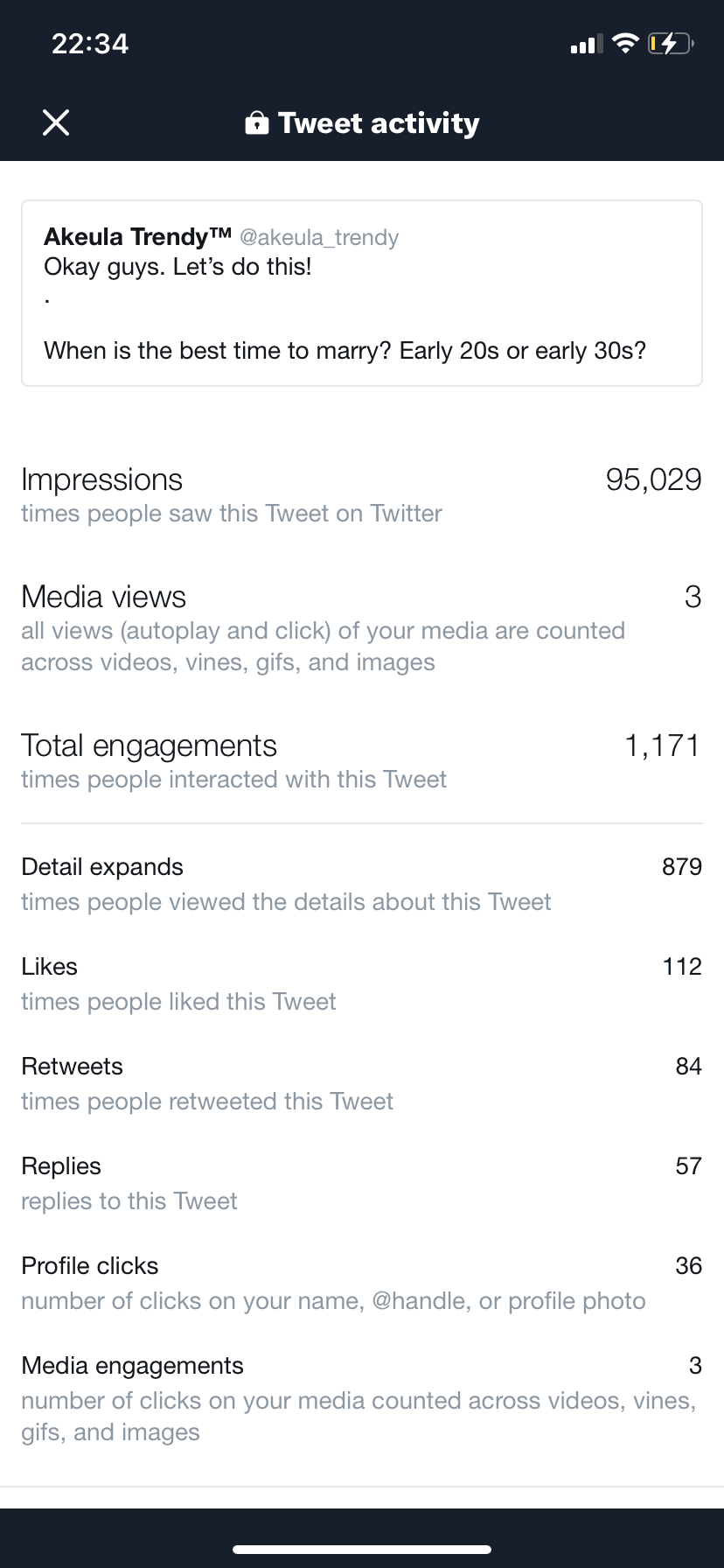 A follower @akwGaniu said — "The best time varies according to individual, just move at your pace. Check yourself mentally and financially. If you are okay then, that's your best time".
@Jumoby said — "Best Time is an illusion. "Your Time" is the best time. Your time is when you know you are ready for the responsibility that comes with marriage."
@LarusOye said — "The basic tenets of marriage hinges on provisional grace and happiness. Both have nothing to do with age bracket. Someone starting point is at a best a finish line for another.."
@bossmukky said — "Best would have been 30, but then them no dey catch late comers for marriage, no be assembly."
@reneedesquartez said — "There is no hard and fast rule to this. You will know when it's time to get married"
The opinions are much and I must confess many of them were on point but truly when should you surrender yourself for the lifetime decision?
There are a lot of factors that play into whether you and the person you are dating will make it down the aisle. A relationship's survival can be determined by communication skill teamwork, and even just sticking by each other during the low moments. One other consideration to take before tying the knot? Age, what if you are ready and your partner isn't ready?
Some relationship experts will tell you that age as a number is less important than age as experience. According to experts "There isn't necessarily a best age to get married, but there definitely is a best time to get married. The best time to get married is when you feel comfortable and confident in your job and personal life, it could be in your early 20s or late 20s or your early 30s. If you were to give yourself an exact age, you might find that you settle for whomever you're with at that age."
You can as well share your opinion under this article, also don't forget to share the link to this article on your social media pages